Wrestler Name:
Joey "The Bone" Barone
Alignment:
Heel
Height/weight:
5'10" 220 lbs
Age:
26
Gender:
Male
Gimmick:
Narcissist
Entrance:
Joey Barone starts walking down the ramp as "The Clap" by The Unicorns begins playing in the arena. Resting on Barone's arm is a camera, which Barone casually sets up outside of the ring before switching on. Barone slides into the ring and poses for his camera.
Short Bio:
His family immigrated to America shortly before his birth, but Joey Barone will be the first one to tell you that he's Italian. Raised in New York, Barone lived around many other ethnicities, but still held strong to his Italian heritage. Along the way, Barone picked up an unhealthy obsession with himself. This obsession has led to today where he video tapes all of his matches for unexplained reason.
Barone has been wrestling since he was 19, but has failed to ever make it big. Barone generally blames this on America's lack of intelligence, even though the fans are doing nothing to hold him back. Regardless, Barone comes to Ring of Fire seeking redemption for his years of stagnation.
Finisher(s):
Bone Breaker – Joey Barone lifts XXXXX up for a back suplex before instead tossing XXXXX forward and grabbing XXXXX's head for a neckbreaker.
Wrestler Pic: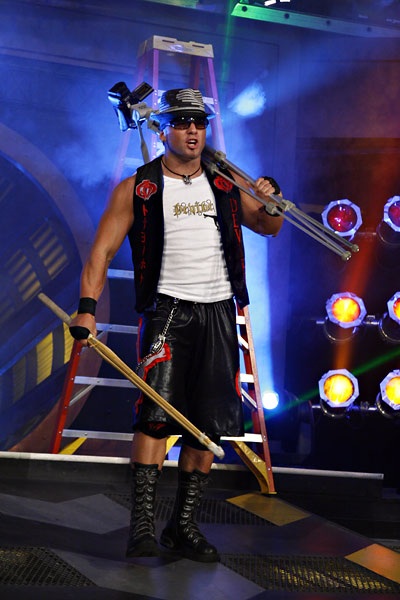 Stats:
Brawl: 80
Speed: 60
Tech: 60